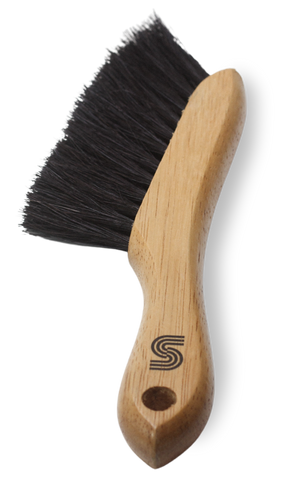 Counter Brush (222mm/8.75in)
BRUSH AWAY THE DAILY GRIND!
A good counter brush is hard to come but the supergood counter brush is perfect for both home and cafe counter tops, keeping them grounds free and perfectly clean. With an angled natural Tampico filament, designed to get to all those hard to reach places, and a perfectly sized handle for any hand, this is the best counter brush you'll ever use. Made in USA. Black Tampico filament.
Bristle Length: 120mm/4.5in
Bristle Width: 30mm/1in
Total Length: 222mm/8.75in
Made in the USA
Black Tampico filament
Hooray for your supergood brush!
Inspect your dirty grinder and filthy coffee bar
Get brushing!
standard sweep brush torrington espresso supply